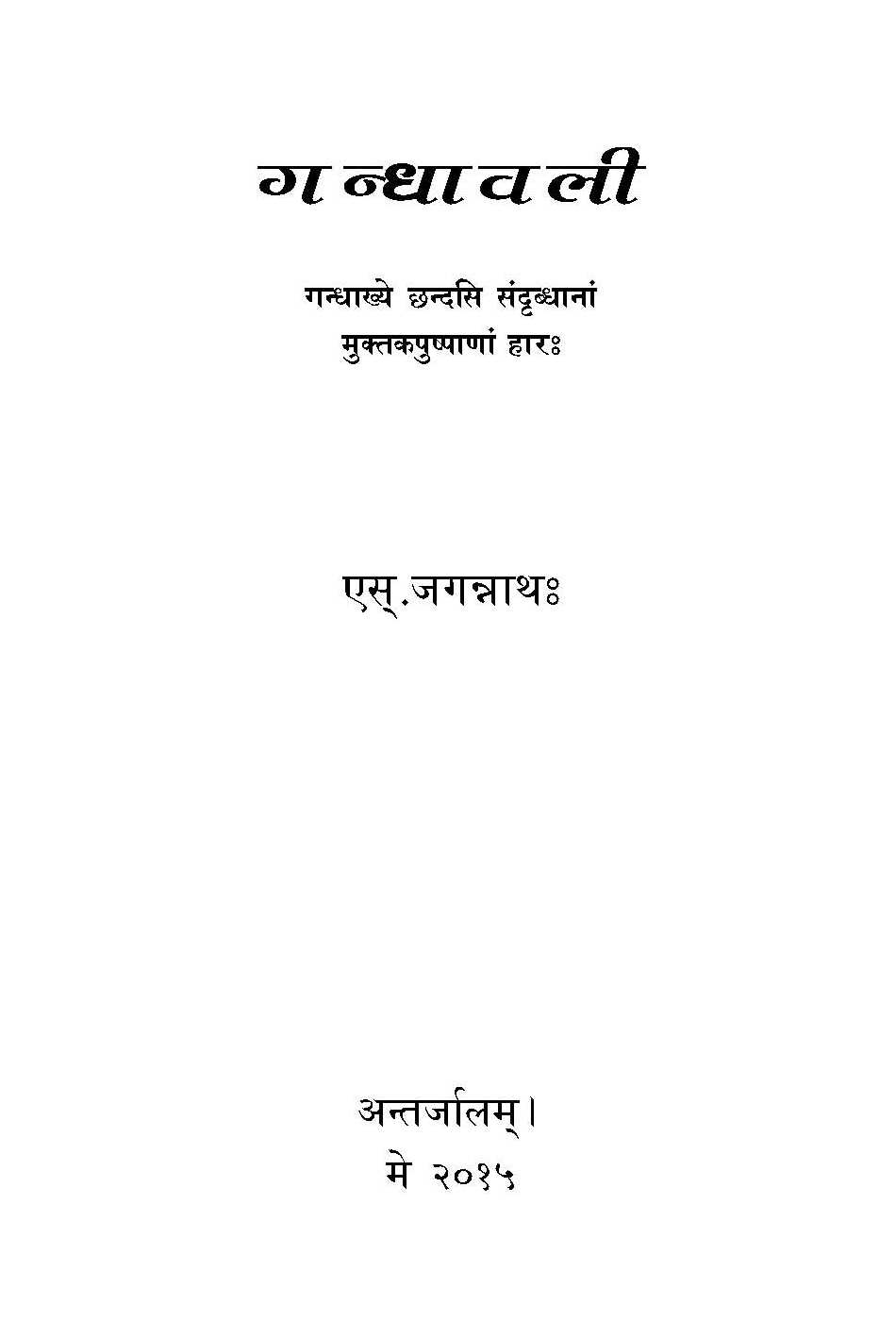 Sanskrit poet and writer S. Jagannatha is indeed familiar to visitors of this blog. His books 'Astavystam', 'Dve Mukhe' and 'Abhanakajagannatha' were posted to this blog sometime back.
It is our good fortune that the author thought it fit to share with us his latest work 'Gandhavali', an
anthology of 335 muktakas* composed in a new meter named 'Gandha', created by the author
himself. As the author says in his preface, the anthology contains verses on various subjects. The author has provided notes for difficult words.
---
*Muktaka is a detached stanza, the meaning ot which is complete in itself.  मुक्तकं श्लोक एवैकश्चमत्कारक्षमः सताम् – अग्निपुराणः
Download Gandhavali (Revised Version)